E-85 RACE FUEL - 200 Proof
Perfect for Street and Track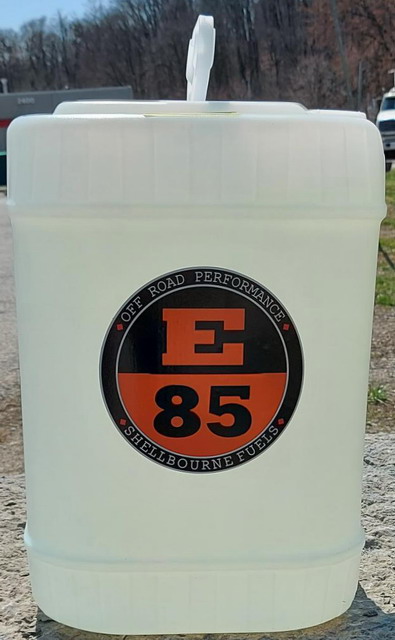 Shellbourne Fuels' E-85 is a performance-based finished product only.
Available in E85 to E-89
Race grade to be precise.
Added to every assembly is a moisture inhibitor.
Every container shipped is Nitrogen-pumped to displace a reactive airborne contamination.
---
Why  Shellbourne Fuels' E-85?
Shellbourne Fuels only use corn in the manufacturing process. 

Its product starts at 200 Proof. 



This denatured alcohol is full of catalysts and carbon-based ingredients in order to provide the finest E-based fuels ever introduced to the market place.
---
Available in 5-Gallon, 45-Gallon Drums and higher.

Request a Quotation below: